KING RIVER RAIL, RAFT & RAINFOREST EXPERIENCE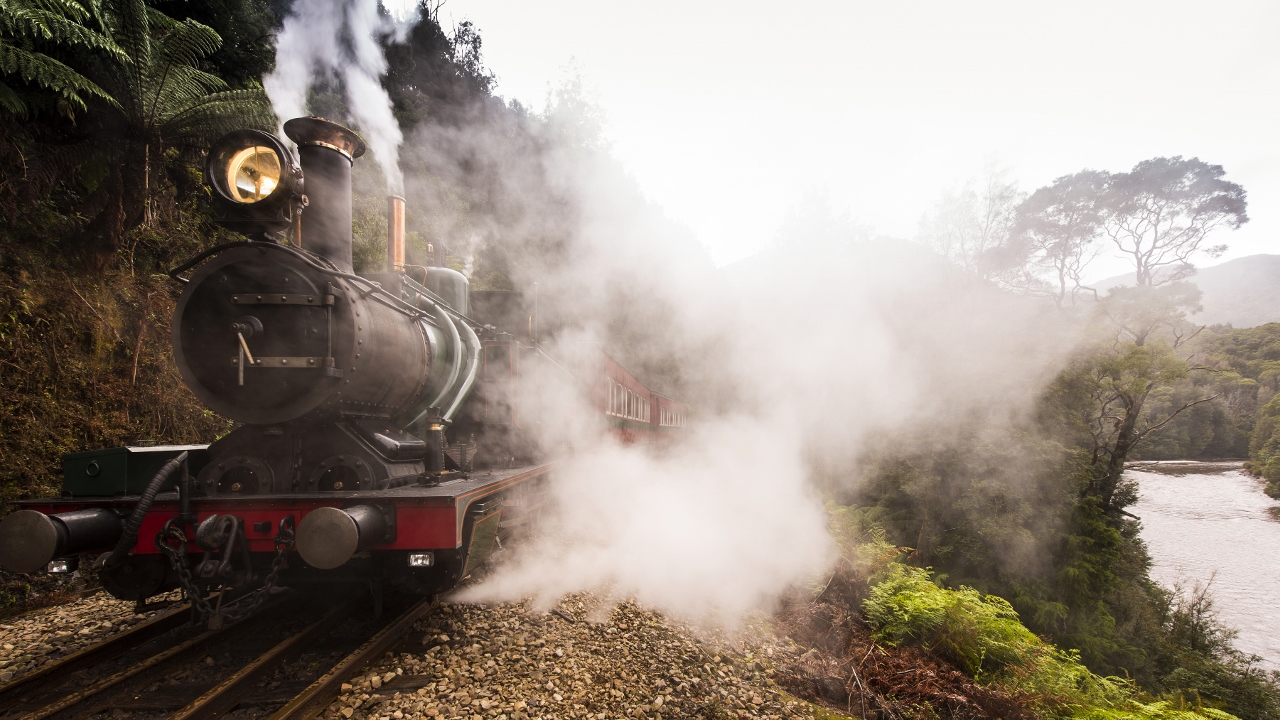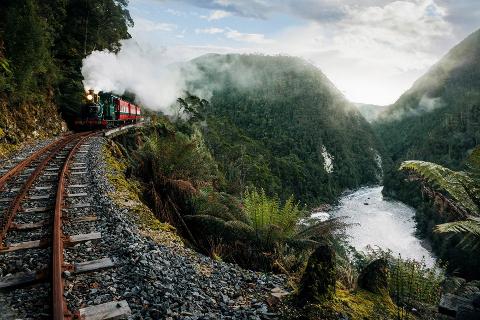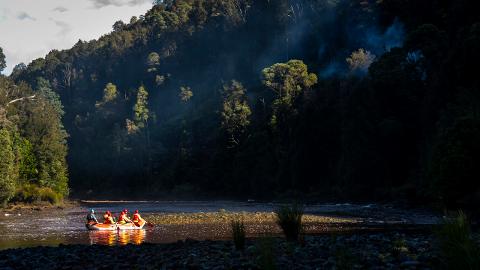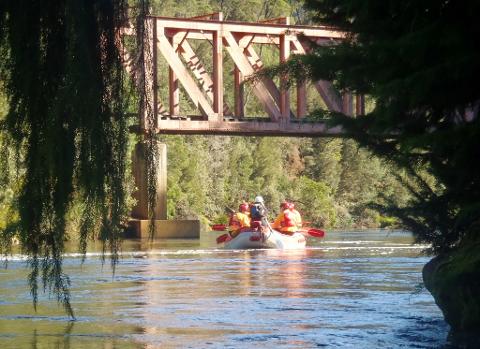 Duration: 9 Hours (approx.)
Product code: RAIL&RAFT
Steam, River and Raft - a full day of safe fun and adventure on the West Coast
Start your wilderness rafting trip with a heritage steam train ride through the West Coast Wilderness before rafting through the peaceful lower reaches of the King River. The King River Rail Raft and Rainforest Experience is a unique collaborative adventure between King River Rafting and the West Coast Wilderness Railway.
Catch the West Coast Wilderness Railway from Queenstown over the steep Abt section of track to Dubbil Barril train station, located in the rainforest on the banks of the King River. From here, we'll change into our rafting gear and paddle down the King Rivers small rapids and peaceful reaches. On this 15km adventure, you will see thousands of huon pine trees, paddle through mirror reflections of silent ancient forest, drift past mining relics being reclaimed by nature and spot black cockatoos and eagles wheeling overhead. We'll stop at places of interest along the way, including enjoying a sumptuous King River Rafting lunch. At Lowana, we board the bus for the return drive to Queenstown.
Experience Highlights
• Raft the King River's Class I Rapids
• Get up close to ancient rainforest and rare Huon Pine and King Billy Pine trees.
• Experience calm serene reaches & olisten to the silence
• Catch glimpses of local wildlife and birds
• Visit Rinadeena and Lynchford train stations
• A beautiful photo opportunity at Water Fall Gully
• Other stops of interest including the original town of Teepookana and the old Cascades Hotel
Inclusions
• Full day wilderness rafting experience
• Trained and qualified guides
• Comprehensive commentary on the natural and human history of the area
• All the requisite rafting and safety gear, including wetsuit, helmet and lifejacket
• River snacks of sweets, nuts and bottled water
• Transport back to Queenstown after the trip.
• Use of waterproof cameras to take photos of your rafting experience (Take these memories with you: purchase a King River Rafting USB drive with all your photos for $25)
• Ride the West Coast Wilderness Railway heritage steam train over the steep ABT section of track to meet the raft at Dubbil Barril train station
• Generous picnic lunch on the bank of the river
• All day parking available at the West Coast Wilderness Railway Station (bring $5 in change for the twentieth century parking machine)
Suitable for: families with stronger children.
Price: Adults $300 Children $240 (10 - 15 yrs)
Start time: 8am
End time: Approx. 5pm
Duration: 9 hours
Start & end location: West Coast Wilderness Railway station, in Driffield Street, Queenstown
Minimum group of 4, maximum 12.
Operates 7 days per fortnight.