KING FOR THE DAY (min age 11)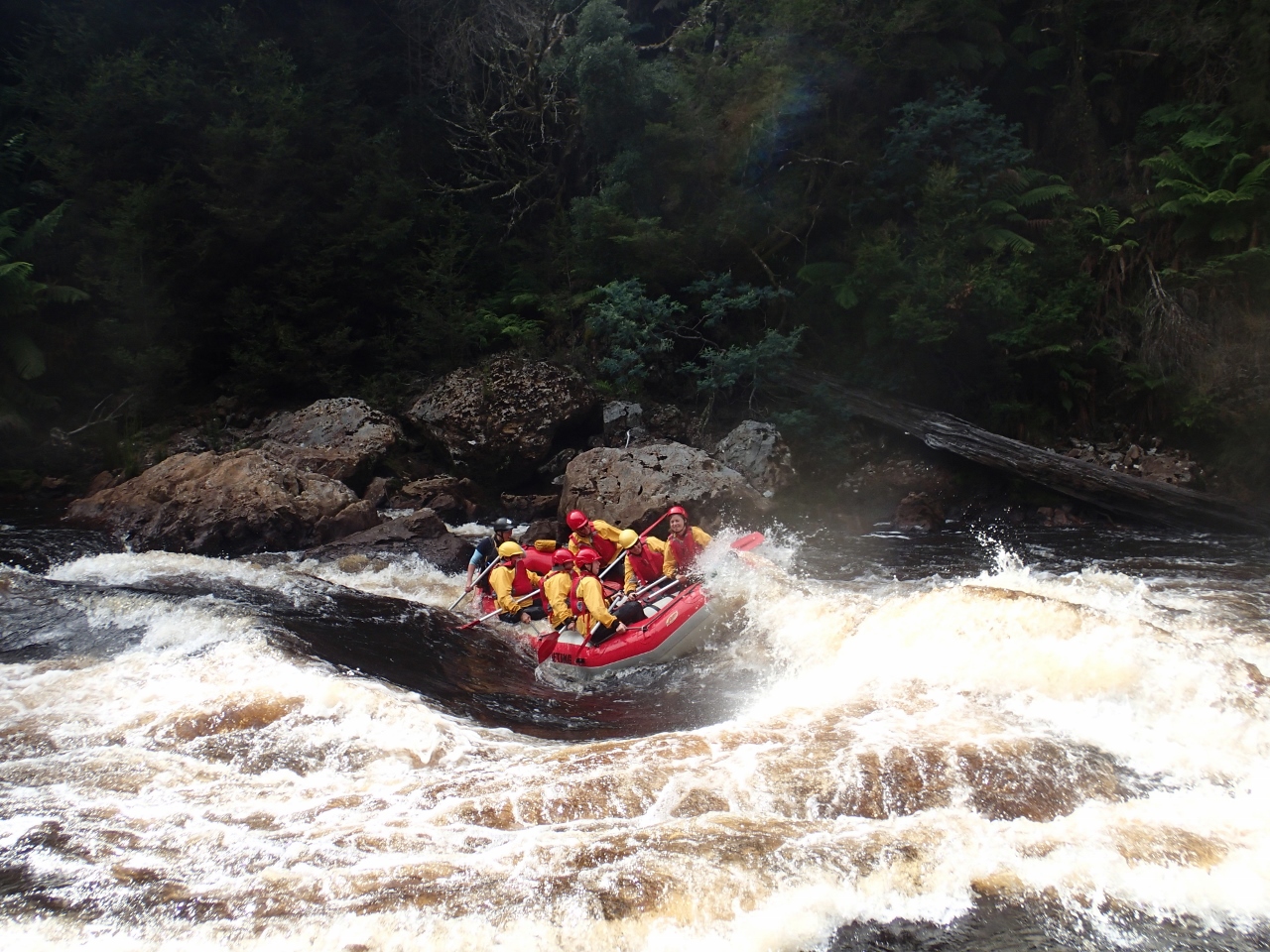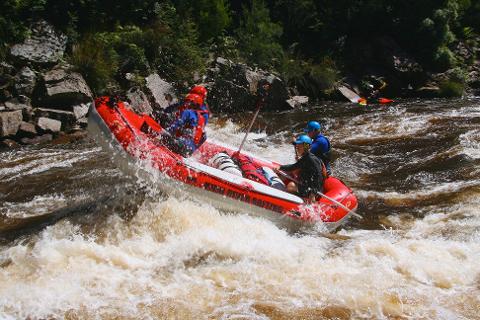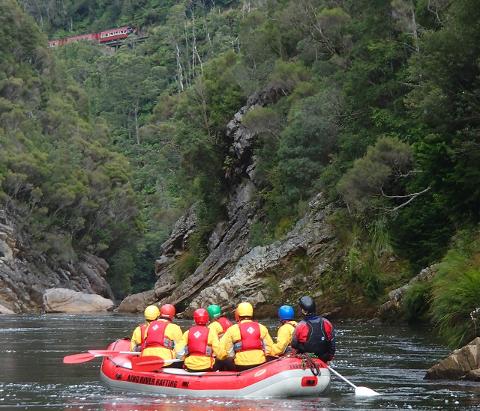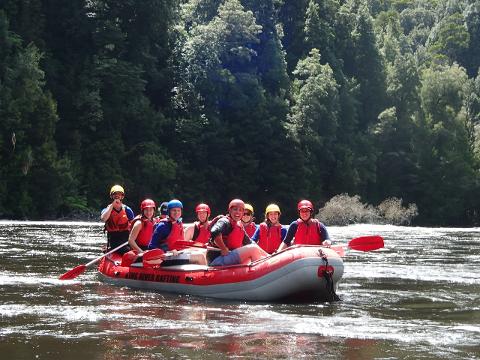 Duration: 8 Hours (approx.)
Location: Queenstown, TAS
Product code: KING4DAY
King for the Day is a full day rafting experience through the lush wilderness of the West Coast's temperate rainforest. This 20 km journey down the King River is Tasmania's only regular one day wilderness rafting trip and a highlight of any visit to Tasmania's West Coast. This trip has it all, from the exhilaration of the swiftly flowing gorge and the roar of the famous Sailor Jack Rapid, to the serenity of the rivers tree-lined lower reaches.
From Queenstown, our experienced guides will take you to Newall Creek on the King River, where your rafting experience begins. The journey down the river will take about six hours. We'll paddle past thousands of Huon Pine trees, see the Garfield River platypus pool, traverse the Sailor Jack rapid, spot the Abt Railway, discover West Coast mining history and more. Wildlife in the thick West Coast bush can be hard to see but you may catch a glimpse of a timid platypus or a subtle movement signalling a passing wallaby. The small birds of the forest are about and as you near the sea the White-bellied Sea Eagle may be soaring overhead. Evidence of past mining and man's industrialisation will be everywhere, slowly rusting back into the bush as nature reclaims its own. Our skilled guides will tell of both the natural and human history of the area and ensure that you have a safe and enjoyable day.
Experience Highlights
• Raft the King River Gorge with exciting Class III Rapids
• Get up close to ancient rainforest and rare Huon Pine and King Billy Pine trees
• See the unspoiled environment of the Garfield River
• Portage the exhilarating Sailor Jack rapid
• Experience the calm, serene reaches of the river
• A beautiful photo opportunity at Water Fall Gully
• Catch glimpses of local wildlife and birds
• Visit sites of historical interest including the original town of Teepookana and the old Cascades Hotel
Inclusions
Full day wilderness rafting experience
• Trained and qualified guides
• Comprehensive commentary on the natural and human history of the area
• All the requisite rafting and safety gear, including wetsuit, helmet and lifejacket
• Generous & scrumptious King River Rafting Lunch, plus River snacks of sweets and nuts and water
• Transport to and from the river from Queenstown.
• Review the days photos on the return trip to Queenstown on our bus' TV
• All day parking available at the West Coast Wilderness Railway Station
Suitable for: families with stronger children.
Price: Adults $260, Children $180 (11 - 17 yrs)
Start time: 8am
End time: Approx. 5pm
Duration: 9 hours
Start & end location: West Coast Wilderness Railway station, in Driffield Street, Queenstown
Minimum group of 4, maximum 30.